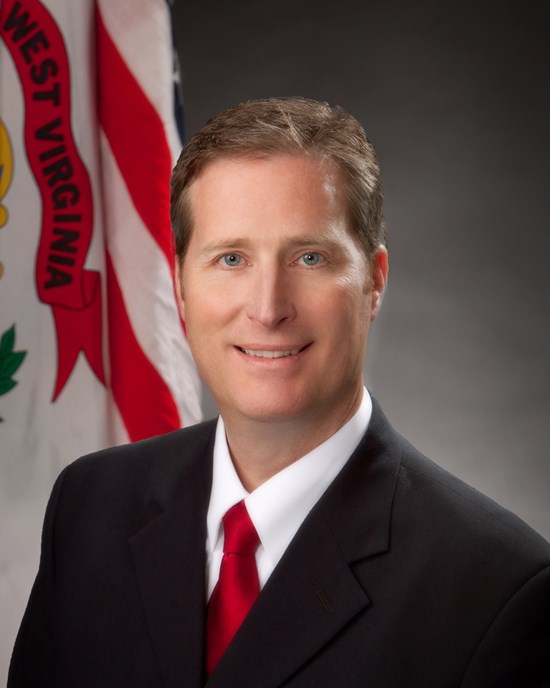 Tom Fast
News
Sunday, April 3, 2022 2:55 PM
These are among the headlines we have been working for.
The herald-dispatch.com headline for March 30, 2022: "Nucor invests $1B in W.Va. mill so far, with more expected this year" We are seeing the creation of hundreds of manufacturing jobs for West Virginians. This is one of many like headlines.
---
Wednesday, September 9, 2020 9:59 AM
West Virginians for Life 2020 Endorsement for Tom Fast!
I am proud to announce that West Virginians for Life have given me a 2020 endorsement. I will always fight for the rights of the unborn.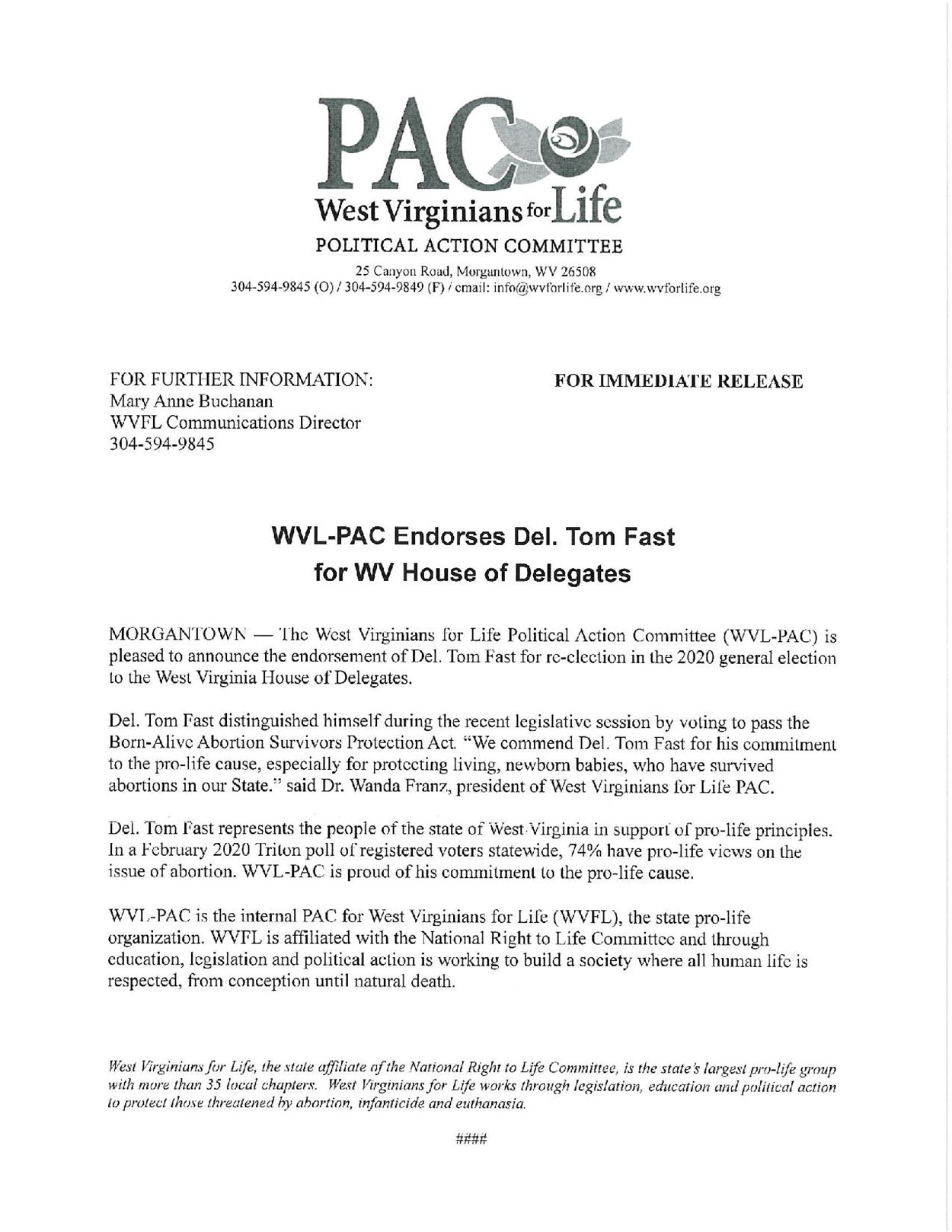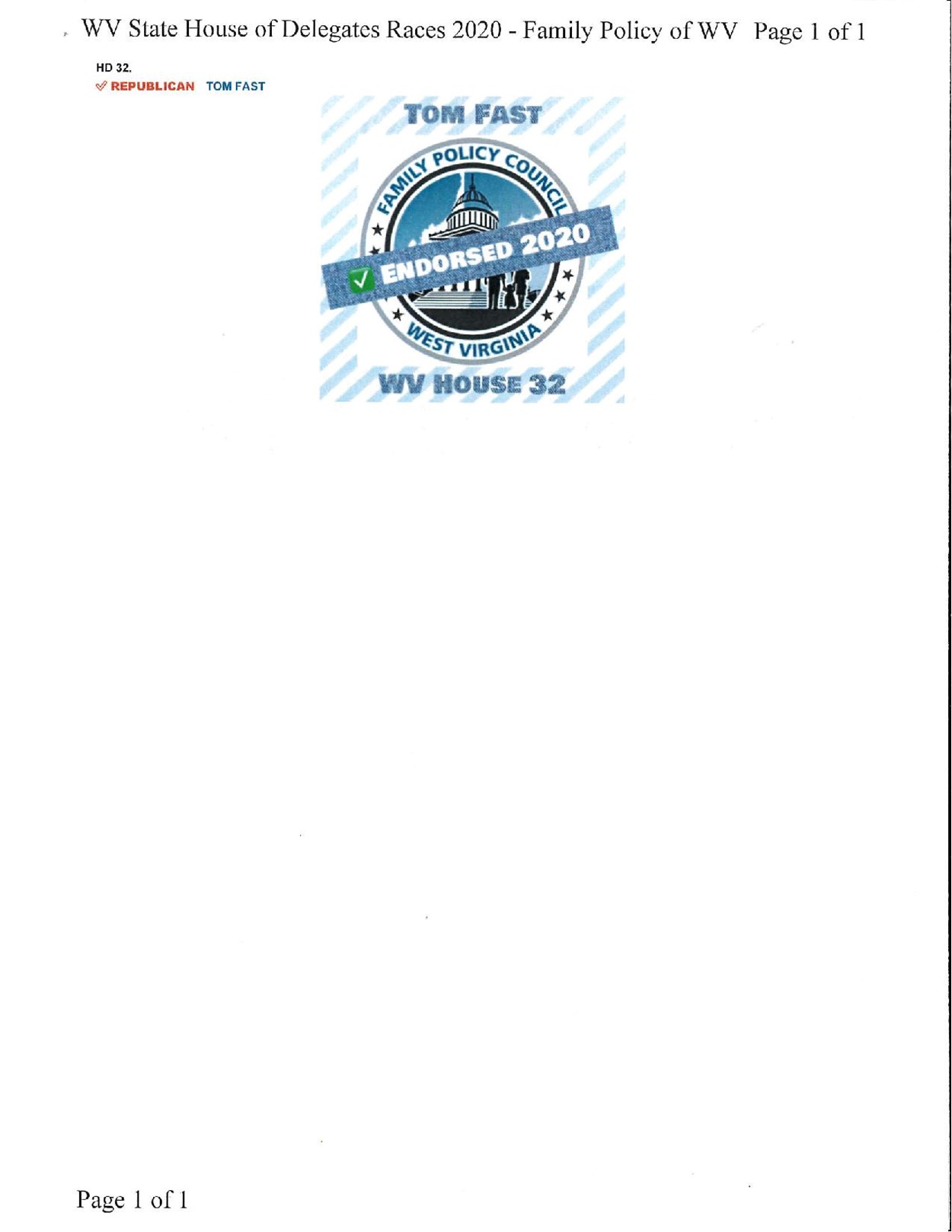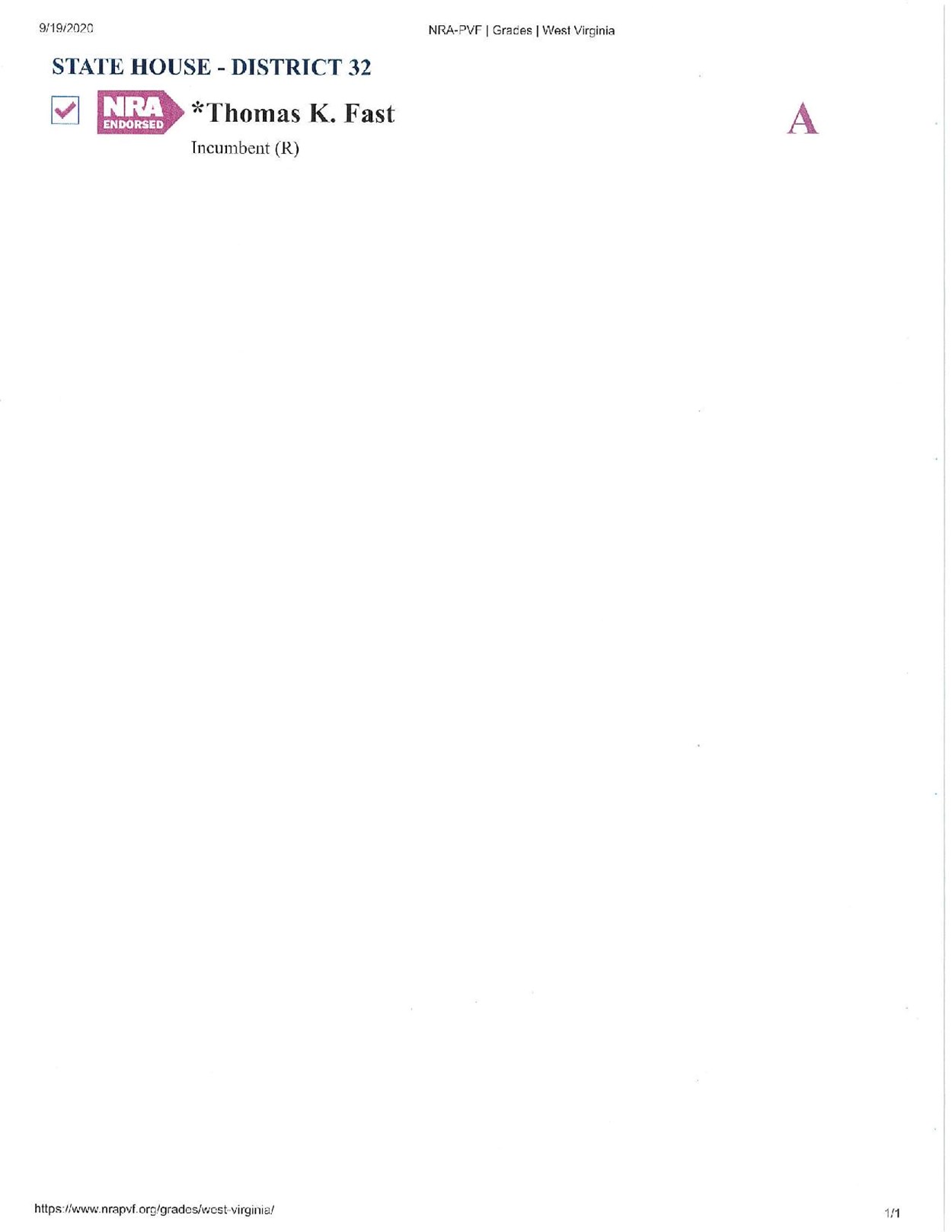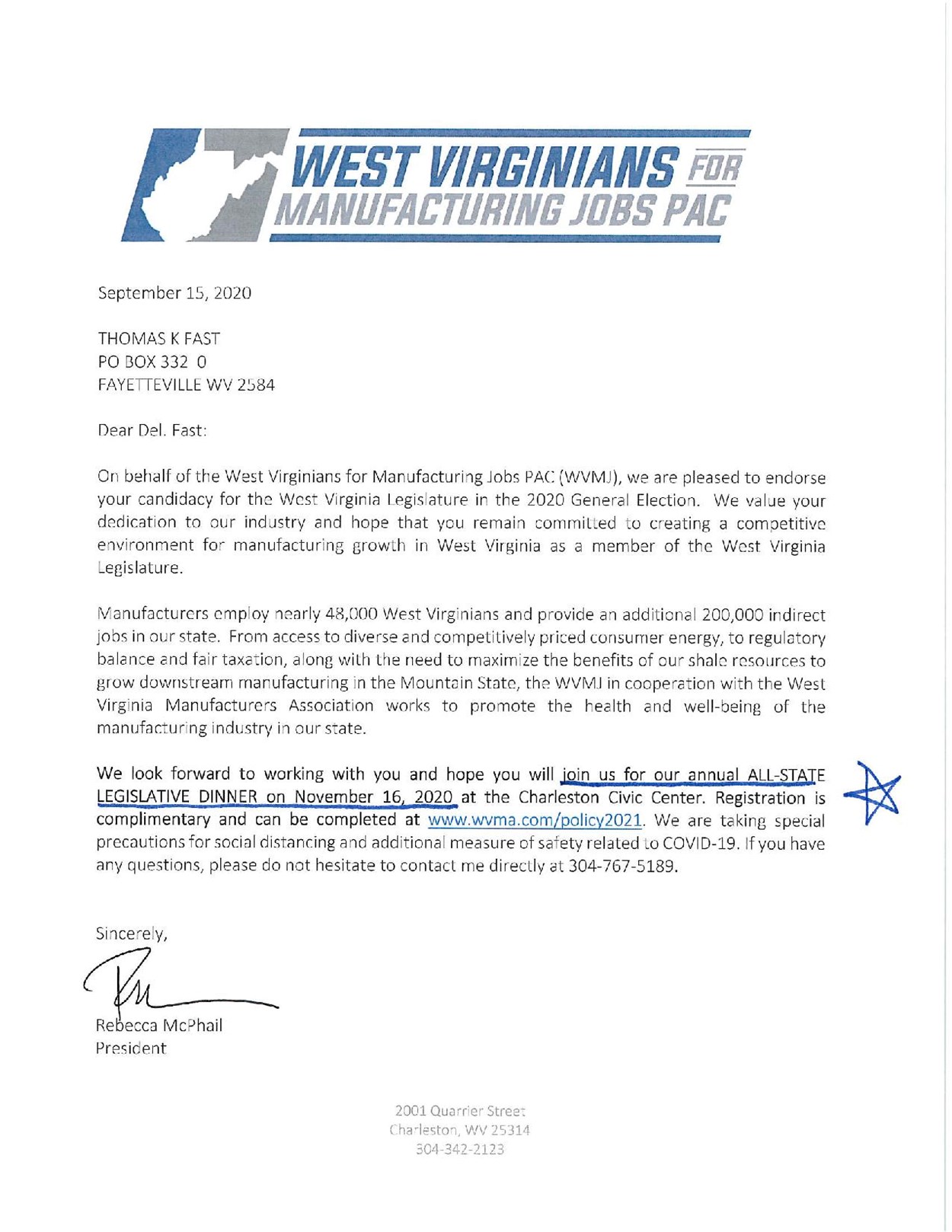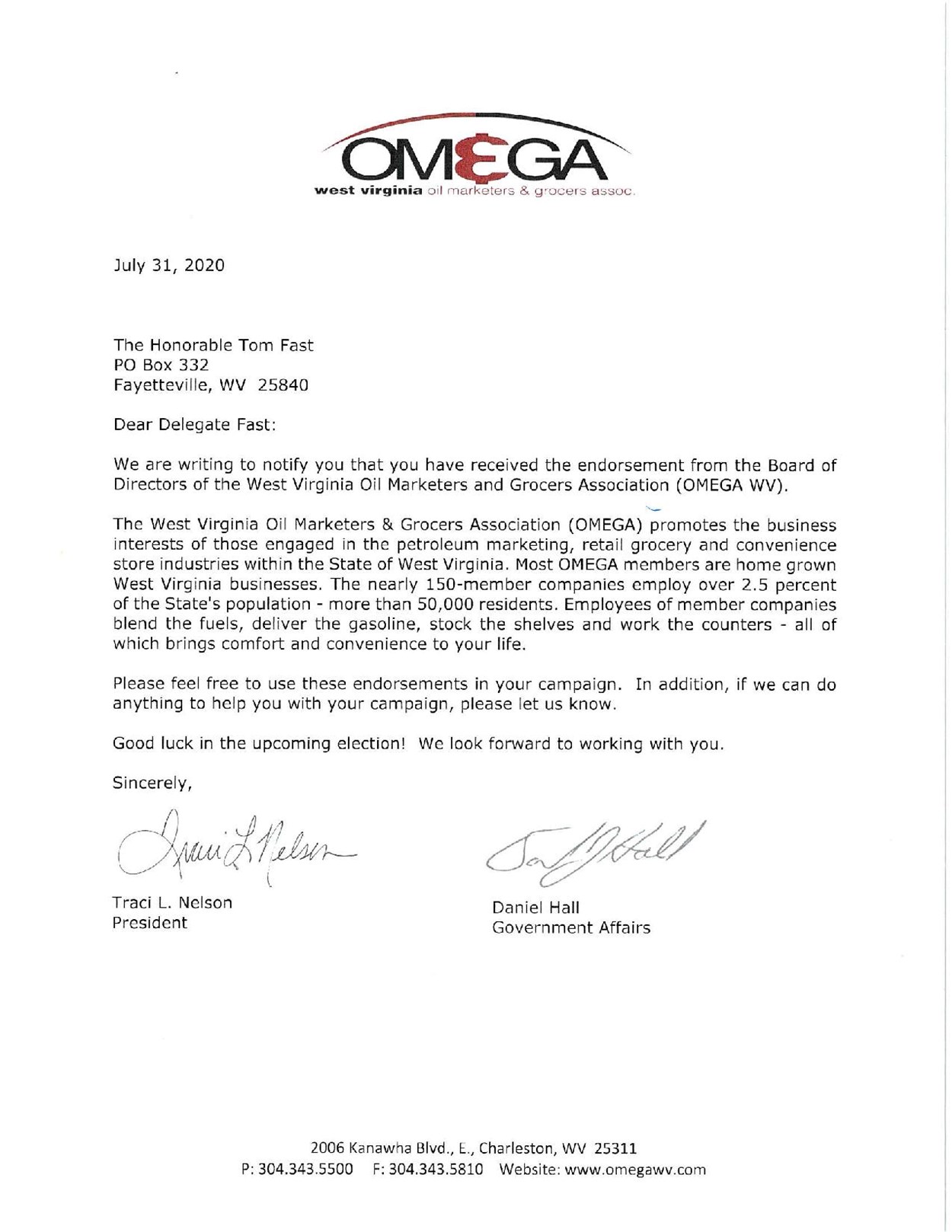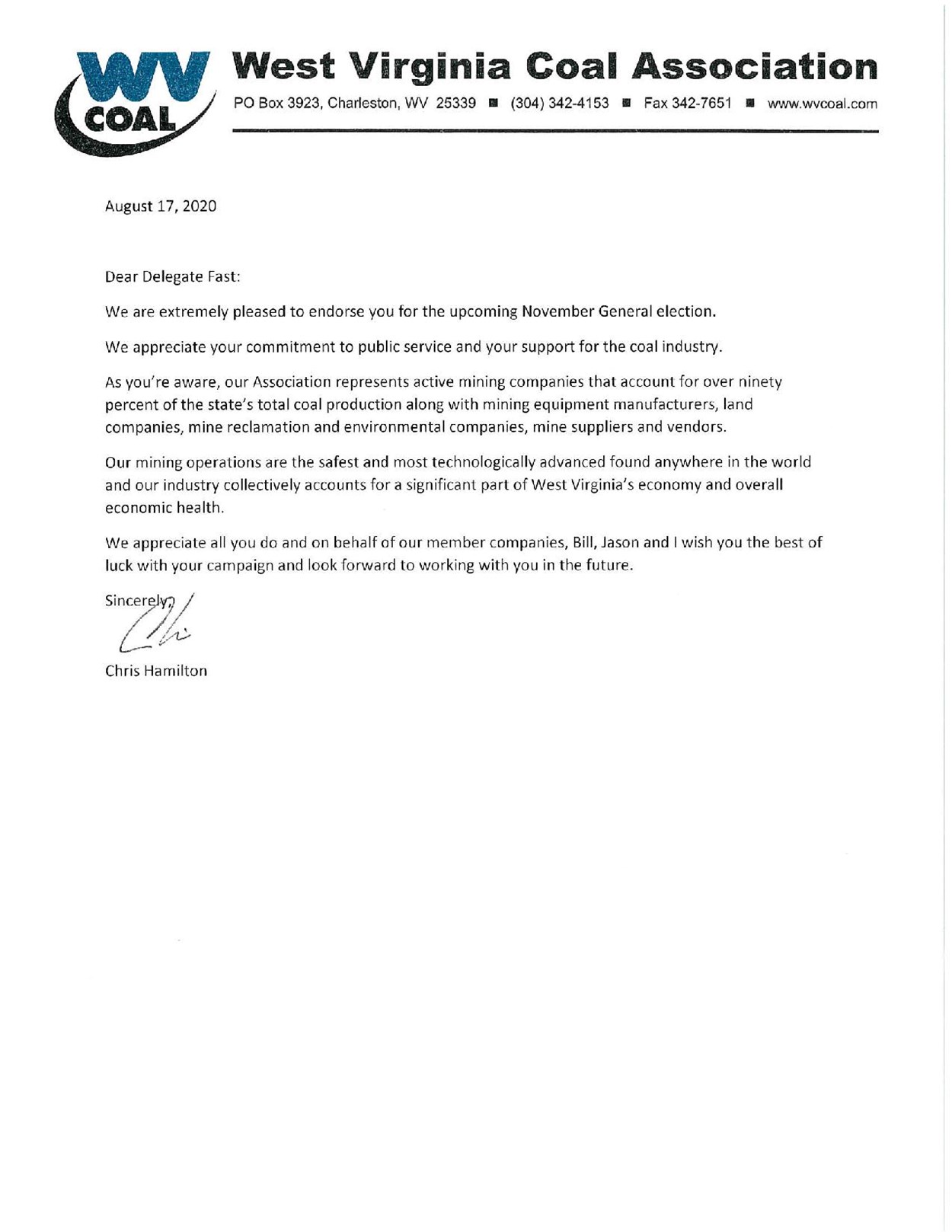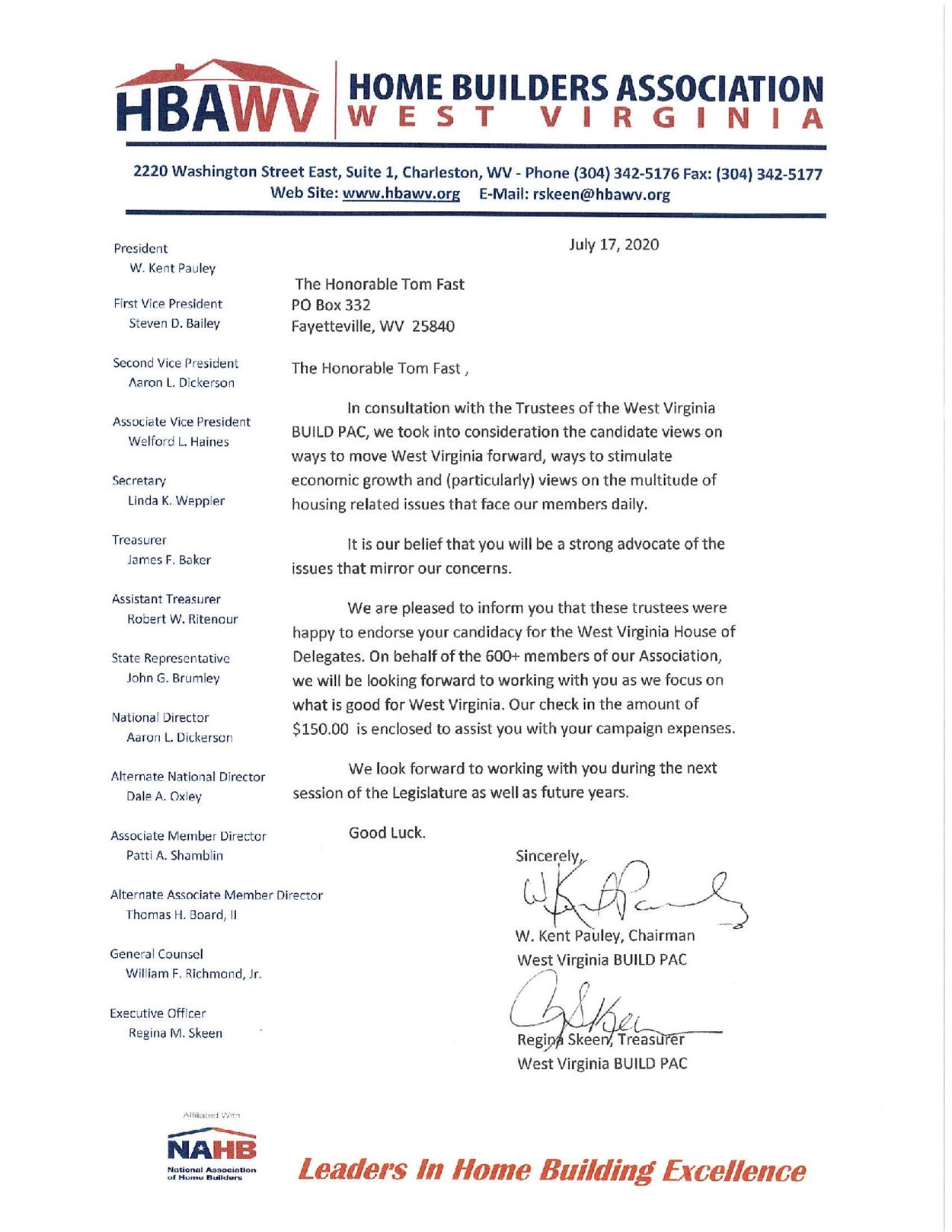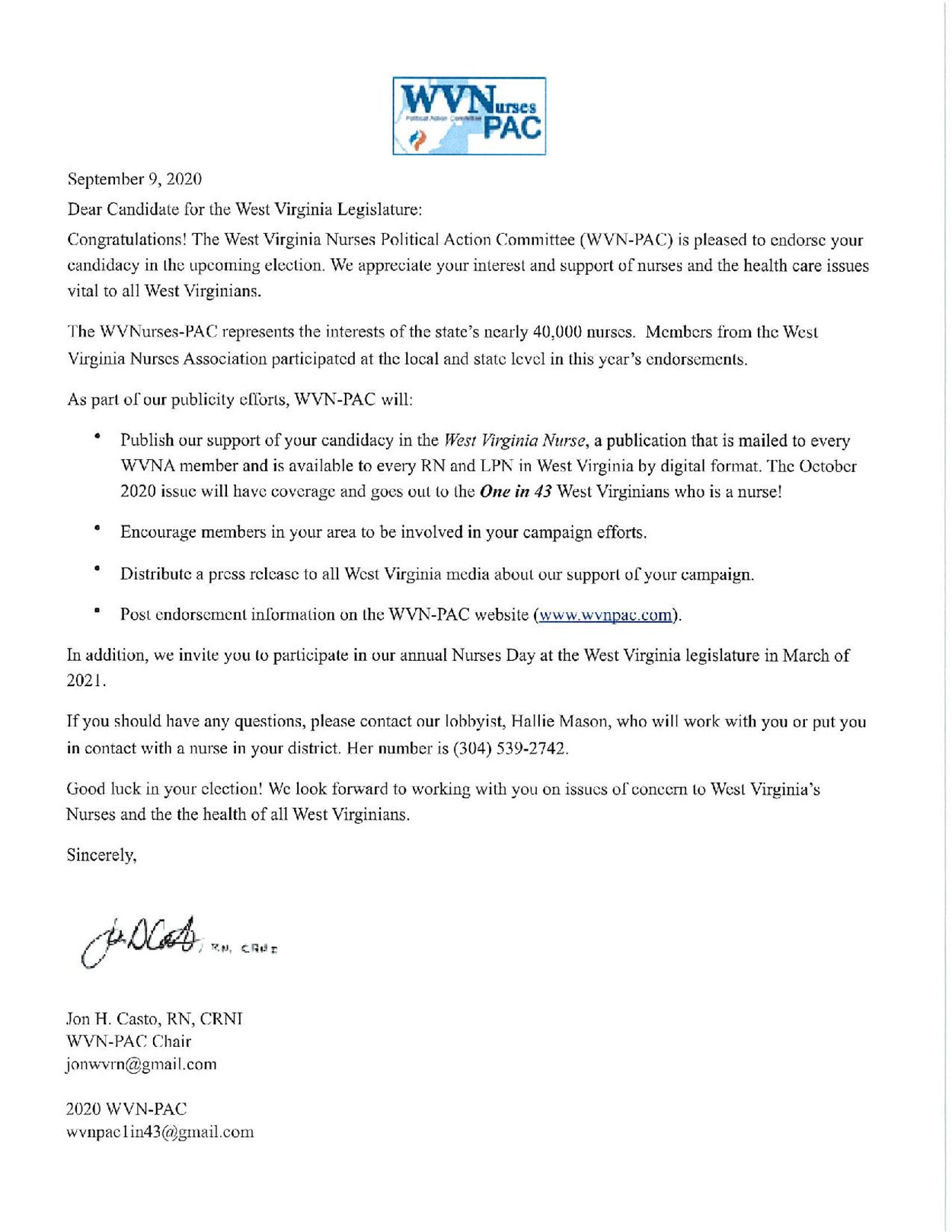 ---
Sunday, October 21, 2018 9:52 AM
Delegate Tom Fast Announces Re-election Endorsements!
Tom is proud to be endorsed for re-election by the following groups:
West Virginians for Life
WV Business & Industry Council
National Rifle Association
WV Coal Association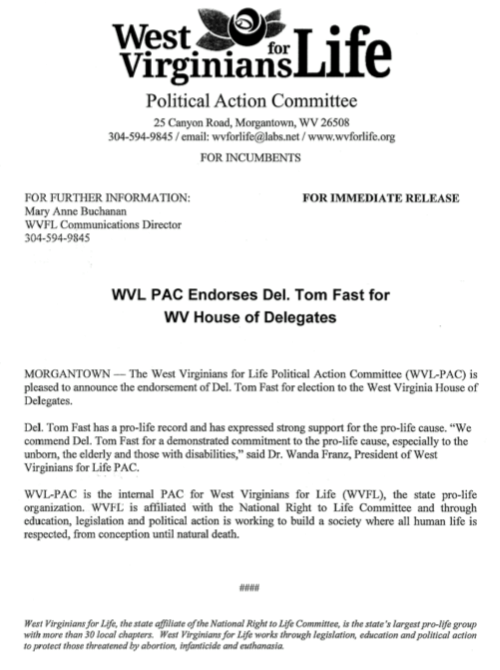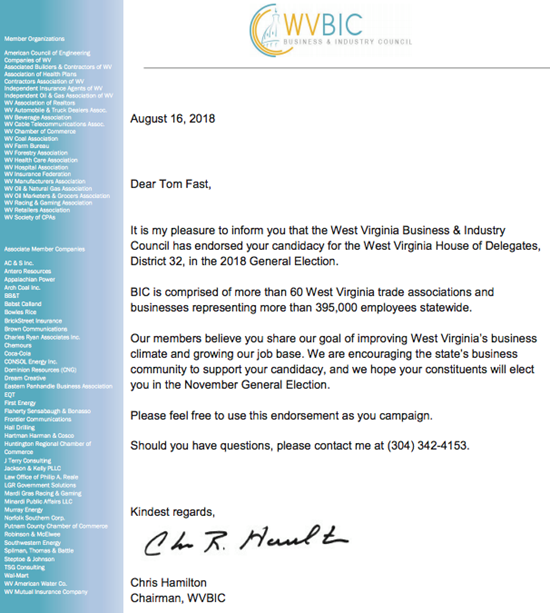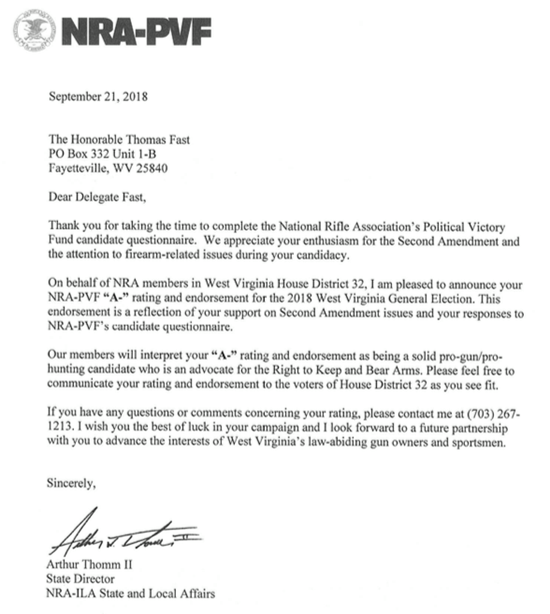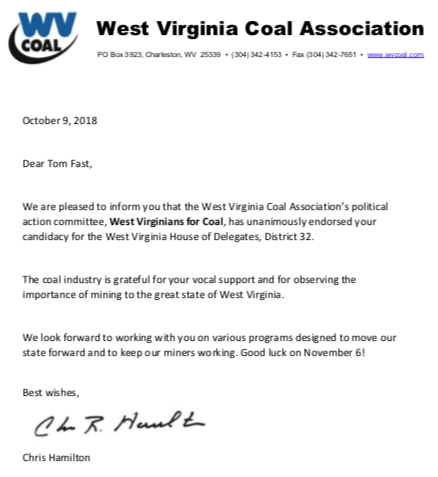 ---
Thursday, September 6, 2018 3:15 PM
I truly cherish this endorsement from the WV Nurses Association. Both my wife and mother are RNs, and I know how hard the work can be.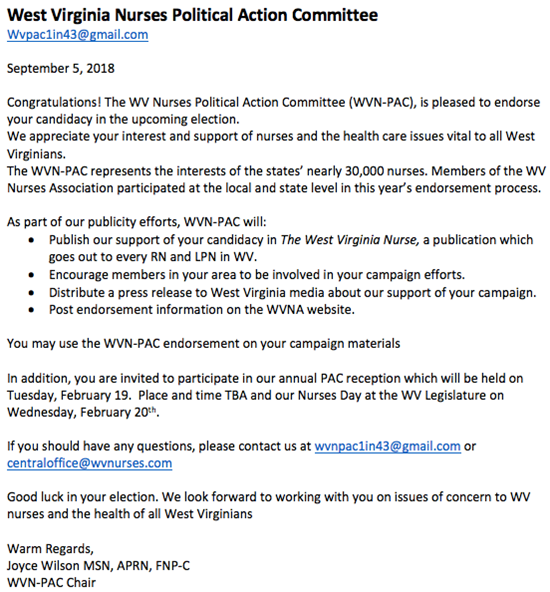 ---
Friday, October 28, 2016 12:00 AM